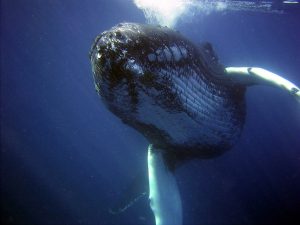 Apart from some of the more popular creatures that have captivated the imagination of children, very few people have truly taken an interest in animals. For many of us, the animals we are familiar with are only those that we eat, keep as pets and the ones for viewing in zoos. They never really got in our way, especially now in the modern age, and there is very little use in knowing them unless you are a zoologist.
It is a different story with whales, however. These majestic creatures of the sea have always struck in our hearts. They live serenely in the deepest parts of the oceans, but what has really left a mark has nothing to do with their actions but our own: hunting and story-telling. As tragic as the former and sweet as the latter may be, there is no denying that whales are thriving again.
Gentle Giants in Australian Waters
You are quite lucky to live in Australia if you want to go whale watching. The continent lies in the South Pacific Ocean, and the waters surrounding the country are home to these peaceful giants. At All Sea Charters, we give you the chance to watch whales in their natural habitat. On some trips, we encounter these gentle giants lingering along the surface of the water, on some days we simply witness their blowholes in action. Whatever we chance upon, the sight of them is simply majestic.
When out on the water with All Sea Charters, some of the beautiful sea creatures you can spot include the humpback whale, a cetacean of the most curious exterior. The sperm whale is another potential sight to behold, and if luck is truly on your side, you could witness the rare emerging of the largest animal that has ever lived: the blue whale. Very few people have ever seen these 100-foot, 120-tonne creatures and if you do, you will have witnessed one of nature's most beautiful creatures.
No one can guarantee that you can see a blue whale, but at All Sea Charters, we will give you the best chance to see these majestic creatures in action. We cater to guests of all ages, so do not hesitate to bring the whole family along with you on a whale watching tour in Dunsborough.